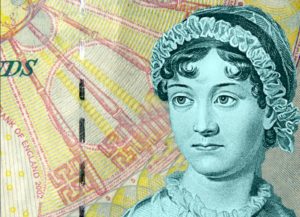 Greetings, visitors! Our Proprietor is pleased to announce a second Jane Austen event this year, to be held at the East Vassalboro Grange Hall. We're having a Grange Hall Fundraiser this Sunday, August 13, 2017: 
Vassalboro Grange Hall, Rte 32, Vassalboro, Maine,  12 Noon to 6 pm
Join us for an afternoon of Jane Austen and the world of her life and novels, featuring hands-on workshops, literary & historical presentations and dancing to live music.
Costumes will be admired and aren't required!
~ Sliding Scale Donation of $5-$10 ~
Workshops & Presentations for all ages:
Letter Writing Using the Tools of Jane Austen's Time

Art and Sewing workshop

Farming in Jane Austen's era: 1775-1817

Jane Austen's literary works

Baked goods, tea and cool beverages made with locally grown ingredients

Live music and dancing begin at 3 pm
Co-sponsored by Full Circle Farm,  with generous support from: The Jane Austen Society of North America, Maine Branch &  The Down East Friends of the Folk Arts.